In response to the COVID-19 pandemic, the RADx program was formed to accelerate the development, validation, and commercialization of innovative point-of-care and home-based tests, as well as improvements to clinical laboratory tests, that can directly detect SARS-CoV-2, the virus that causes COVID-19.
Latest News
Webinar: Ensuring Success of Point of Care Technologies with a Systems Engineering Approach
Medical technologies do not exist in isolation. In order for them to be successful, they need to operate as part of a larger care system.
We invite you to join us for a webinar on how a Systems Engineering approach to developing disruptive point-of-care technologies can help overcome the many barriers to successful clinical adoption.
Speaker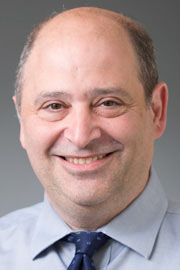 James Stahl, MD, CM, MPH
Health Outcomes Researcher
Dartmouth-Hitchcock Medical Center and Massachusetts General Hospital
with commentary from Johns Hopkins Applied Physics Laboratory
This webinar took place on March 12, 2019.
This webinar is designed by the NIH Point of Care Technology Research Network (POCTRN) to provide relevant information to stakeholders interested in point-of-care technology research and development. POCTRN's goal is to develop technologies with clinical applications using a network model that enhances complementary strengths and builds multidisciplinary partnerships.