The Point-of-Care Technology Research Network develops technologies with clinical applications using a network model that enhances complementary strengths and builds multidisciplinary partnerships.
2023 POCTRN awardees announced
Congratulations to the six Technology Research and Development Centers around the country that comprise the Point-of-Care Technology Research Network (POCTRN). Established in 2007 by the National Institute of Biomedical Imaging and Bioengineering (NIBIB), POCTRN has facilitated a pipeline of technologies and expertise that address health conditions from heart disease to cancer to HIV/AIDS and that extends across domains from child health to global health.
Coordination among all the centers will continue to be led by CIMIT, who will reprise their role as the POCTRN Coordinating Center. Each center will use a milestone-driven approach to focus resources on the development of technologies that demonstrate the highest chance of success. Learn more about each center below.
Focus: To develop and translate microsystems-engineered technologies including microchip-enabled devices that include microelectromechanical systems (MEMs)-based sensors, microfluidics, and smartphone-based systems.
Read More
»
Focus: To develop and test the accuracy, acceptability, and optimal implementation of point-of-care tests for sexually transmitted diseases in diverse care delivery contexts both in the United States and in resource-limited settings.
Read More
»
Focus: To support the development of a pipeline of Point-of-Care Technologies designed to meet the clinical needs of people who live with HIV/AIDS and emerging infectious diseases in low- and middle-income countries.
Read More
»
Focus: To support development and testing of promising "late-stage" point of care technologies that can be rapidly deployed to enhance the diagnosis, monitoring, management and/or treatment of heart, lung, blood and sleep disorders.
Read More
»
Focus: To support development, deployment, clinical validation, and commercialization of point-of-care technologies for nutrition, infection and cancer for global health in locations where access to better diagnostics can have the largest worldwide impact. We focus on technologies that address the primary needs of the most vulnerable in the US and internationally.
Read More
»
Focus: To accelerate the development and adoption of new technologies that can be used to improve the early detection of cancer in low-resource settings in the United States and globally.
Read More
»
null Webinar: RADx Tech Accessible Tests Program Best Practices
Webinar: RADx Tech Accessible Tests Program - Best Practices
Since the Spring of 2022, RADx Tech has been working to make COVID-19 home tests more accessible (our previous webinar addressed these efforts). During this work, the team has also captured what we've learned (from knowledgeable evaluators, designers, SMEs and vendors in the field) in a best practices document. While a comprehensive document is anticipated this Spring, an early edition of these best practices, with insights so far, was published in December, with support from NIH, on the US Access Board website site. While it is based on COVID test development, we hope it will have future applications across the field of home test design.
Speakers:
Brian Walsh
RADx Tech Accessibility Program Manager, Deployment Core Team Lead
Clair O'Donovan, PhD
RADx Tech Team Leader
John Blackwood
RADx Team Leader
When:
February 28th, 2023
2PM ET
If you need assistance registering for this webinar please call 617-643-3800 or email cimitcommunications@partners.org.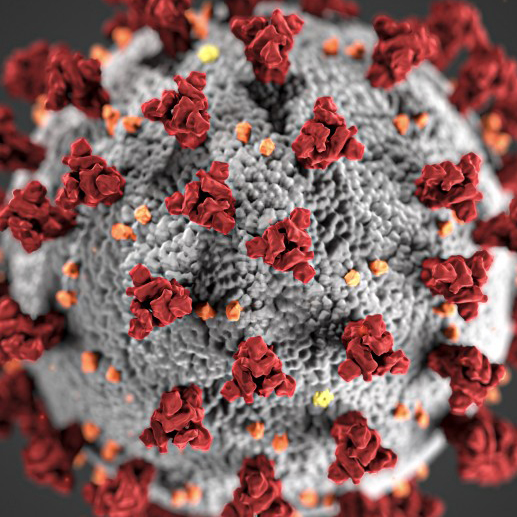 In response to COVID-19 pandemic, POCTRN has helped to launch the Rapid Acceleration of Diagnostics (RADx) initiative to accelerate the development, validation, and commercialization of innovative point-of-care and home-based tests, as well as improvements to clinical laboratory tests, that can directly detect SARS-CoV-2, the virus that causes COVID-19. We have also curated a number resources and additional funding opportunities on our resources page.
RADx Tech
RADx Tech II
RADx Tech High-Performance Tests
RADx Tech Accessible Tests
ITAP
Webinars