The Point of Care Technology Research Network develops technologies with clinical applications using a network model that enhances complementary strengths and builds multidisciplinary partnerships.
2023 POCTRN awardees announced
Congratulations to the six Technology Research and Development Centers around the country that comprise the Point-of-Care Technology Research Network (POCTRN). Established in 2007 by the National Institute of Biomedical Imaging and Bioengineering (NIBIB), POCTRN has facilitated a pipeline of technologies and expertise that address health conditions from heart disease to cancer to HIV/AIDS and that extends across domains from child health to global health.
Coordination among all the centers will continue to be led by CIMIT, who will reprise their role as the POCTRN Coordinating Center. Each center will use a milestone-driven approach to focus resources on the development of technologies that demonstrate the highest chance of success. Learn more about each center below.
Focus: To develop and translate microsystems-engineered technologies including microchip-enabled devices that include microelectromechanical systems (MEMs)-based sensors, microfluidics, and smartphone-based systems.
Read More
»
Focus: To develop and test the accuracy, acceptability, and optimal implementation of point-of-care tests for sexually transmitted diseases in diverse care delivery contexts both in the United States and in resource-limited settings.
Read More
»
Focus: To support the development of a pipeline of Point-of-Care Technologies designed to meet the clinical needs of people who live with HIV/AIDS and emerging infectious diseases in low- and middle-income countries.
Read More
»
Focus: To support development and testing of promising "late-stage" point of care technologies that can be rapidly deployed to enhance the diagnosis, monitoring, management and/or treatment of heart, lung, blood and sleep disorders.
Read More
»
Focus: To support development, deployment, clinical validation, and commercialization of point-of-care technologies for nutrition, infection and cancer for global health in locations where access to better diagnostics can have the largest worldwide impact. We focus on technologies that address the primary needs of the most vulnerable in the US and internationally.
Read More
»
Focus: To accelerate the development and adoption of new technologies that can be used to improve the early detection of cancer in low-resource settings in the United States and globally.
Read More
»
null Maternal Health Challenge Winners
NIH selects next round of winners in the RADx® Tech for Maternal Health Challenge
The National Institutes of Health announced the next round of winners of its Rapid Acceleration of Diagnostics Technology (RADx® Tech) for Maternal Health Challenge—an $8 million prize competition to accelerate development of technologies to improve maternal health outcomes for those who live in areas lacking access to maternity care. The challenge seeks promising home-based or point-of-care diagnostic devices, wearables, and other remote sensing technologies to improve postpartum healthcare in these so-called "maternity care deserts," which include urban and rural areas across the United States.
Many maternal deaths occur during the postpartum period—up to one year after delivery or the end of a pregnancy. Causes include heart-related conditions, infection, hemorrhage or bleeding, blood clots, high blood pressure, and stroke. These conditions can also place postpartum individuals at risk of developing serious, long-term health problems. Enhanced access to easy-to-use diagnostics can lead to timely interventions and potentially life-saving treatments.
The RADx Tech for Maternal Health Challenge received more than 80 submissions, which were evaluated using the RADx Tech "innovation funnel" approach. The strategy compresses the technology development timeline by using expert teams to simultaneously address scientific, technical, regulatory, clinical, and commercialization requirements across milestone-based stages. Fifteen submissions passed the challenge's initial "viability assessment" review and each earned a $20,000 prize.
The 10 teams that have now advanced past the second "deep dive" phase have each earned an additional $75,000 prize. These deep dive winners will undergo the final "technology assessment" phase, during which each innovator team will continue developing their diagnostic technologies and leveraging NIH support to overcome technological, clinical, usability, regulatory, and commercialization hurdles. This final phase is composed of two stages—an initial $300,000 interim milestone prize per winner and a final testing and verification prize of $500,000 per winner. Up to six challenge finalists are expected to be announced in March 2024.
Deep dive winners are listed in alphabetical order. (Please note that the following summaries come from submission packages, and the technologies have not yet been independently validated.)
CONNEQT Pulse is a blood pressure monitor that provides central and brachial blood pressures, as well as arterial health parameters. The CONNEQT Band is a medical-grade wearable that enables continuous monitoring of arterial health during everyday activities. Together, these devices offer comprehensive monitoring of cardiovascular health. The devices are cloud-based and digitally connected to healthcare providers, improving access to underserviced communities.
Vitalstream is a wireless wrist monitor that is FDA-cleared to measure heart rate, blood pressure, respiration, cardiac output/stroke volume, left ventricular ejection time, and heart rate variability. Healthcare providers can monitor patients remotely, directly, or intermittently. The company envisions using the device to monitor postpartum patients for episodes of hypo- or hypertension, as well as detecting the onset of hemorrhage and sepsis.
The Dionysus system helps identify individuals who are at risk for postpartum depression. The technology integrates two types of information—natural language processing of a person's social communication channels and an epigenetic analysis to assess a person's sensitivity to hormonal fluctuations during pregnancy and the postpartum period. The system can proactively communicate risk to postpartum individuals, their care providers, and families, providing actionable health information, including when additional care and interventions should be sought.
The Quantra System is a point-of-care diagnostic device that helps manage bleeding in critical care settings, providing results in 15 minutes or less. It delivers diagnostic information that allows efficient treatment of hemorrhage. For the challenge, the company aims to extend clearance of their current device to the obstetric patient population to improve treatment of peripartum bleeding (before, during, and after delivery). The device can address the needs of underserved regions because it does not require a fully staffed laboratory and its use can optimize scarce resources, such as blood products.
Urinary tract infections (UTIs) can be an issue for postpartum women, especially if they needed a catheter during or after delivery. The company has developed a rapid immunoassay to diagnose UTIs. The initial version was designed for healthcare providers. However, the test may be adapted into a second version for use at home or in other settings, in a manner similar to home pregnancy tests.
MyLÚA offers digital maternal care services that predict and manage the risk of maternal complications, specifically maternal depression, preeclampsia, and preterm birth. The mobile app is designed to engage and retain birthing people/mothers for critical, inclusive data collection; promote health literacy, advocacy, and community support; and enhance patient-provider communication. Actionable, data-driven insights are delivered to clinicians via artificial intelligence-driven risk assessments that enhance preventative care management and improve care coordination efficiency.
The Bosimi™ is a noninvasive, wearable device that monitors adult blood pressure in real-time. It uses neural networks to analyze pulse waveform data to provide continuous determination of systolic, diastolic, and mean blood pressure, heart rate, and their variabilities. The sensor records waveform data similar to an invasive arterial line (IAL), while avoiding the difficulties and risks of placing and maintaining an IAL. The Bosimi™ device is designed to enable better control of blood pressure and timely treatment if adverse events are detected.

AnemoCheck Mobile is a smartphone app that estimates hemoglobin levels based on an image of a user's nailbeds. The company also proposes customizing the app (AnemoCheck MyMobile) by correlating hemoglobin data from routinely scheduled blood draws during pregnancy and before leaving the hospital to improve the accuracy of the app and to enable clinical decision making. The app does not require any additional equipment and is noninvasive, making it highly accessible and scalable for remote settings.
The ANNE® One system is an FDA-cleared remote monitoring system that captures core vital signs and parameters relevant for postpartum monitoring. The system consists of two wireless chest and index finger sensors that wirelessly connect to Android and iOS mobile devices for continuous or point-of-care measurements at home or in other settings. The system is compatible with telemedicine, has algorithms designed for critical postpartum conditions, and the sensors are waterproof, reusable, and rechargeable. The sensors have already been tested for maternal monitoring in the United States, India, Ghana, and Zambia.
Maternal aRMOR is a remote monitoring system for postpartum hemorrhage that enables earlier diagnosis when inexpensive and broadly accessible interventions (i.e., pharmacologic agents and balloon tamponade) are most effective. Maternal aRMOR consists of a wrist sensor and a mobile app that healthcare teams can use to remotely monitor any laboring or postpartum patient, particularly those at risk for hemorrhage. If early signs are detected, patients and providers are alerted through the mobile app. As a remote monitoring solution, Maternal aRMOR can bridge existing gaps in care for patients living in maternity care deserts.
The Eunice Kennedy Shriver National Institute of Child Health and Human Development (NICHD), the National Institute of Biomedical Imaging and Bioengineering (NIBIB), and the NIH Office of Research on Women's Health (ORWH) co-sponsored the challenge as part of NIH's Implementing a Maternal health and PRegnancy Outcomes Vision for Everyone (IMPROVE) Initiative. The initiative supports research to reduce preventable causes of maternal deaths and to improve health for women before, during, and after delivery. IMPROVE includes a special emphasis on health disparities and populations disproportionately affected by severe pregnancy complications and maternal death, such as African American/Black women, American Indians/Alaska Natives, Asian Pacific Islanders, Hispanics/Latinas, very young women, women of advanced maternal age, and people with disabilities.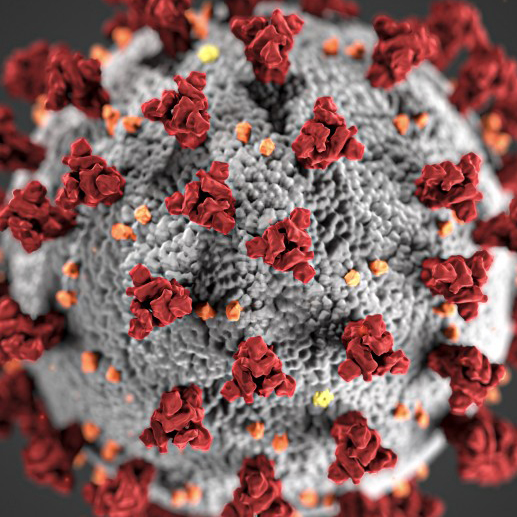 In response to COVID-19 pandemic, POCTRN has helped to launch the Rapid Acceleration of Diagnostics (RADx) initiative to accelerate the development, validation, and commercialization of innovative point-of-care and home-based tests, as well as improvements to clinical laboratory tests, that can directly detect SARS-CoV-2, the virus that causes COVID-19. We have also curated a number resources and additional funding opportunities on our resources page.
RADx Tech
RADx Tech II
RADx Tech High-Performance Tests
RADx Tech Accessible Tests
ITAP
Webinars