Agrégateur de contenus
Webinar: Understanding the FDA - Accelerating the Pathway to Approval for Point-of-Care Technologies
The regulatory pathway can be a daunting and confusing journey for point-of-care devices. We invite you to join us for a webinar to learn more about how to accelerate your way along the path to FDA approval.
Speaker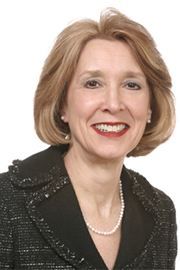 Susan Tiedy-Stevenson
Senior Director of Regulatory Sciences
Hogan Lovells US LLP
This webinar will take place on May 28, 2019, at 2PM EST.
RSVP to this email for details on how to participate.
This webinar is designed by the NIH Point of Care Technology Research Network (POCTRN) to provide relevant information to stakeholders interested in point-of-care technology research and development. POCTRN's goal is to develop technologies with clinical applications using a network model that enhances complementary strengths and builds multidisciplinary partnerships.